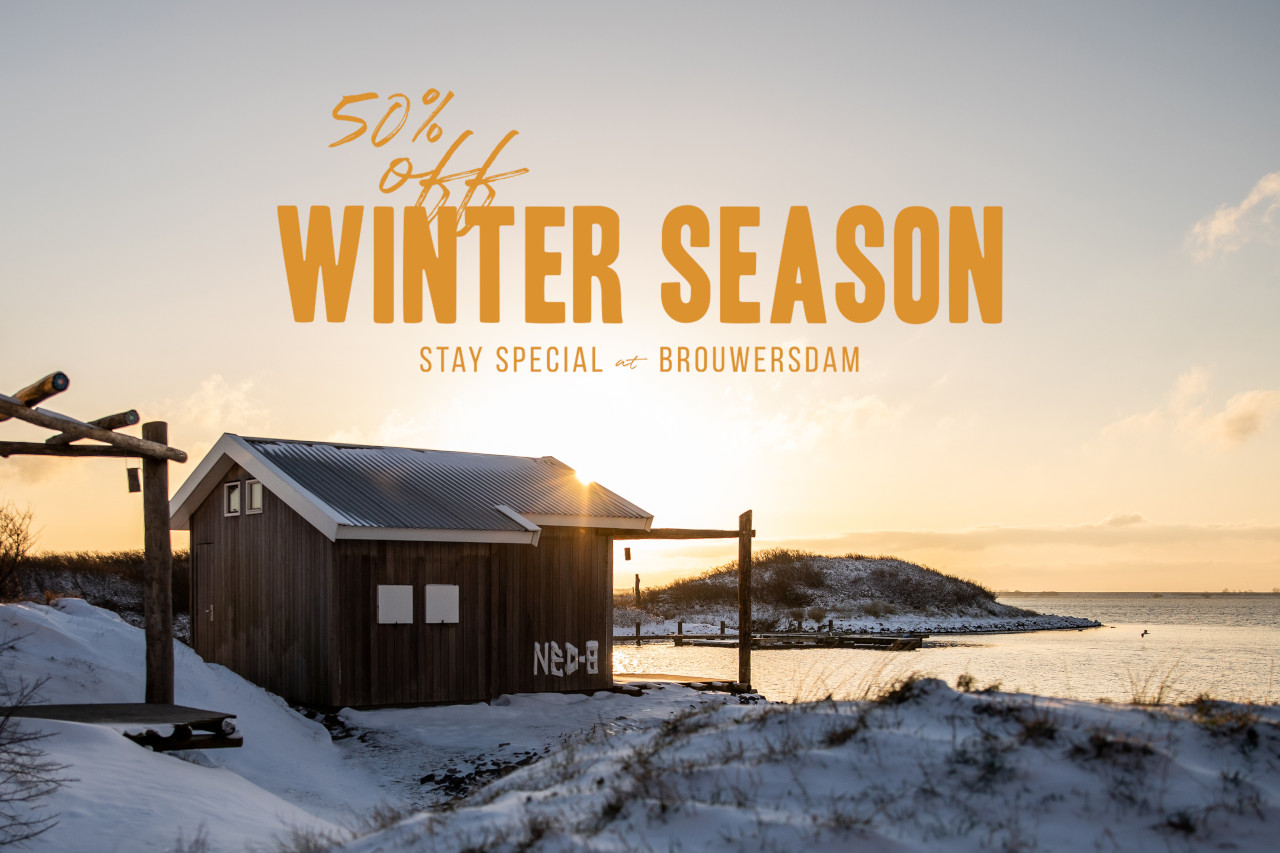 WINTER SEASON STAY SPECIAL
Vakantie naar het buitenland gecanceld? Of wil je er deze winter toch nog lekker even tussenuit? Maak dan gebruik van onze Winter Season Stay Special!
Van 21 januari 2020 t/m 18 maart 2021 bieden wij een verblijf in één van onze knusse Beachlodges, sfeervolle Basic Rooms of comfortabele Lake Rooms aan met maar liefst 50% korting!
Check de beschikbare data en boek je verblijf eenvoudig online via onderstaande button.
LET OP
• Huisdieren zijn niet toegestaan in de accommodaties.
• Het organiseren van studenten- en vrijgezellenfeesten of drinkpartijen is niet toegestaan.
• Bij overlast wordt u direct verwijderd zonder teruggave van geld en worden eventuele extra kosten in rekening gebracht. Vragen?
Of graag nog wat meer informatie? Neem dan contact met ons op via +31 (0)111 671480 of stuur een berichtje naar Dit e-mailadres wordt beveiligd tegen spambots. JavaScript dient ingeschakeld te zijn om het te bekijken.