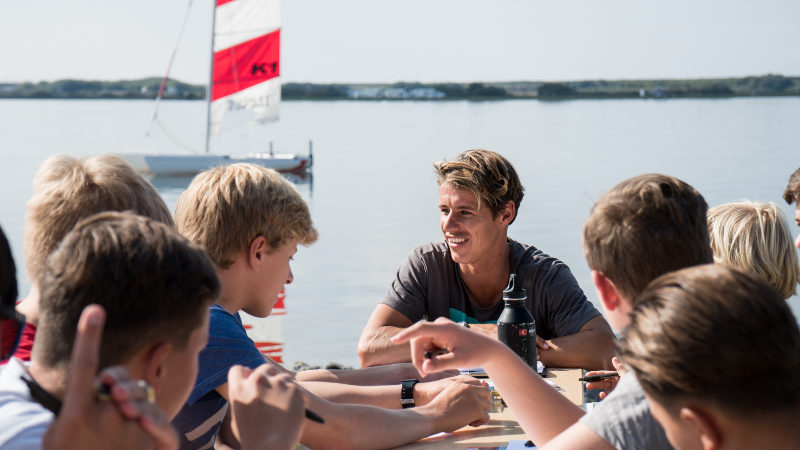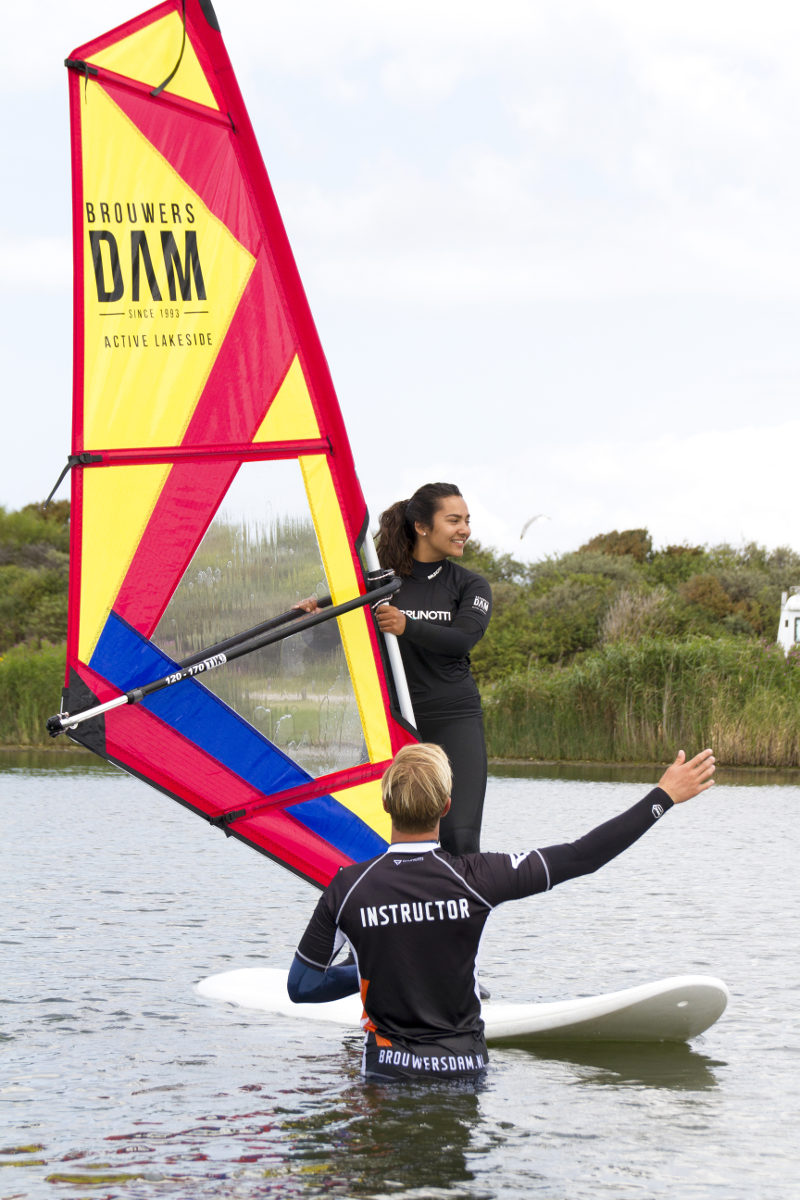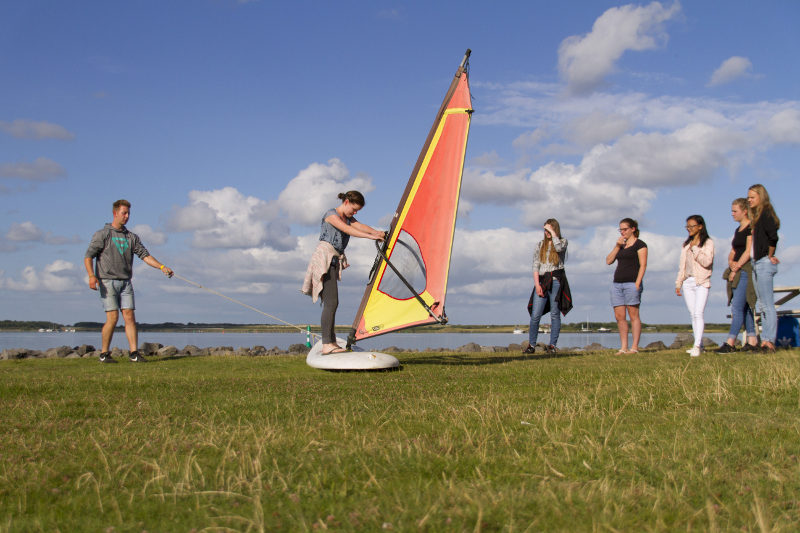 COURSES
Ontdek het water vanaf een surfplank en laat je leiden door onze gecertificeerde en enthousiaste instructeurs! Het watersportcentrum is VDWS-erkend, zo kunnen wij jou helpen meer meters te maken en de beste moves aan te leren.
Voor een windsurfcursus schrijf je je individueel, samen met je gezin of vrienden in. De medewerkers van de receptie stellen de groepscursussen samen aan de hand van leeftijd, taal en niveau; dat is wel zo gezellig én zo leer je het meest!
Zin om dit samen met een klas, team of collega's te doen? Kijk dan eens onder het kopje 'groups'. Daar staan diverse arrangementen, speciaal voor groepen vanaf 12 personen.
Aanmelden of informeren is mogelijk bij de receptie. Dit kan via +31 (0) 111 671480 keuzenummer 1 of stuur een mail naar Dit e-mailadres wordt beveiligd tegen spambots. JavaScript dient ingeschakeld te zijn om het te bekijken..
GROEPSLESSEN

INTRODUCTIE WINDSURF 2,5 UUR € 60,-
BEGINNER WINDSURF 4 x 2,5 UUR € 190,-
BAMBINI WINDSURF 4 x 2,5 UUR € 190,-
OPBOUW WINDSURF 4 x 2,5 UUR € 210,-
PRIVÉLESSEN
BEGINNER WINDSURF 1,5 UUR € 100,-
OPBOUW WINDSURF 1,5 UUR € 120,-

VDWS EXAMEN € 27,50
• Groepscursussen van maandag t/m donderdag of zaterdag en zondag.
• Genoemde tijdsduur is o.b.v. minimaal 3 deelnemers per cursus.
• Prijs inclusief wetsuit en windsurf-, wingsurf- of windfoilmateriaal.
• Zelf meenemen: zwemkleding, handdoek en waterschoenen of oude gympen.
INTRODUCTIE
Nog niet helemaal zeker of de hele cursus iets is voor jou? Meld je dan aan voor deze 1 x 2,5 uur introductiecursus. Nu wel enthousiast? Dan kun je doorgaan met de beginnerscursus en wordt de introductie verrekend met de volgende 3 eenheden.
BEGINNER
Gek op water, maar nog nooit op een plank gestaan? Misschien kunnen wij jou enthousiast maken door jou de basistechnieken te leren in 4 x 2,5 uur op één van de beste oefenspots ter wereld. De beginnerscursus is voor kinderen vanaf 8 jaar t/m volwassenen. Na deze cursus kan er deelgenomen worden aan het internationaal erkende VDWS-examen.
BAMBINI
Speciaal voor kinderen van 5 t/m 7 jaar bieden wij een Bambinicursus aan. Op speelse wijze maken de jonge surfers kennis met de elementen water en wind. In de veilige en ondiepe oefenbocht wordt gesurft met kleine zeiltjes en kindvriendelijke planken.
OPBOUW
Aansluitend op de beginnerscursus verbeter je in 4 x 2,5 uur de basistechnieken en leer je nieuwe manoeuvres. Als je over een VDWS-certificaat beschikt, vergeet deze dan niet mee te nemen! Wanneer je een bepaalde manoeuvre goed uitvoert, kun je een sticker ontvangen voor op je VDWS-certificaat. Deze sticker is verkrijgbaar bij de receptie voor € 2,50.
PRIVÉ
Boek bij optimale omstandigheden een privéles en leer in 1,5 uur de basics of juist de fijne kneepjes van het windsurfen, windfoilen of wingsurfen.