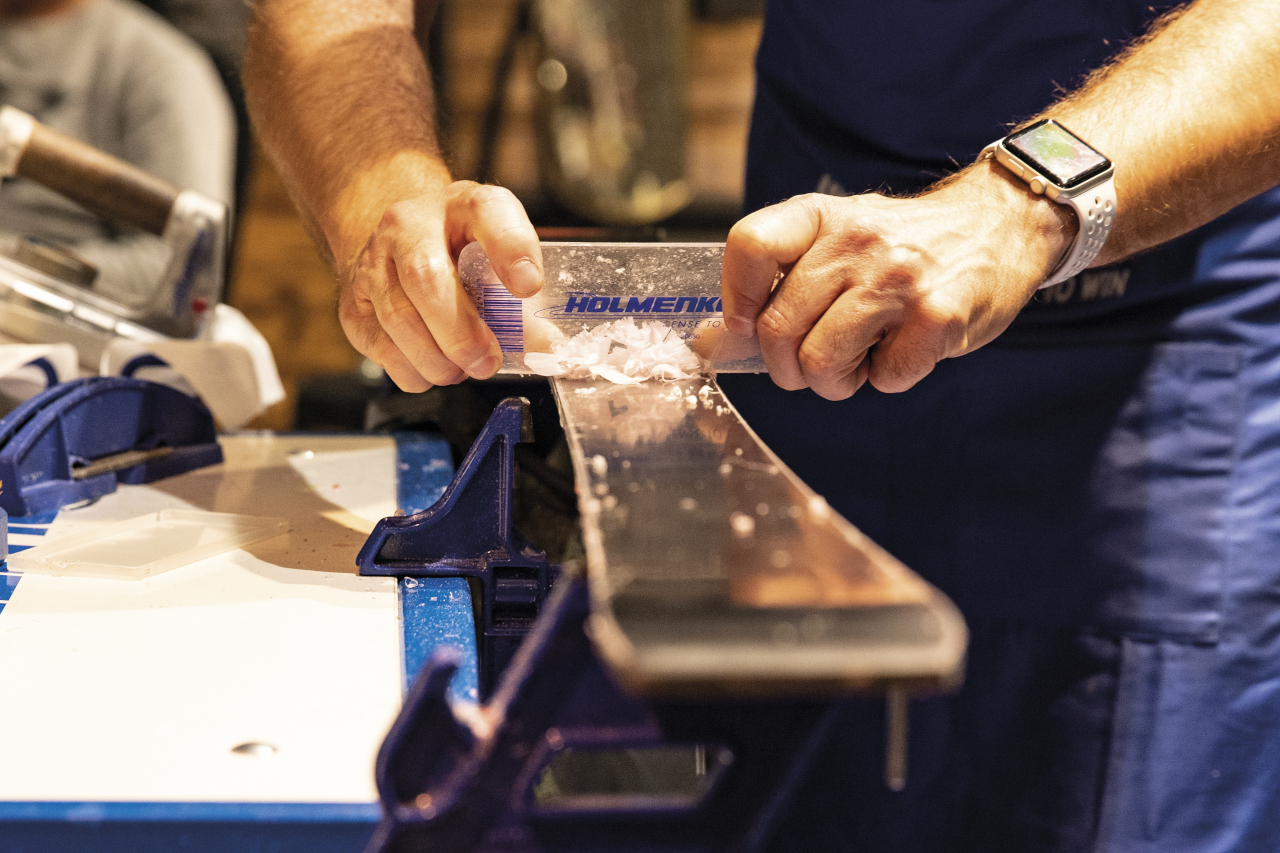 CLINICS
WAX EN SLIJP CLINIC
Wil jij leren hoe je jouw eigen ski's of snowboard kunt onderhouden? Meld je dan aan voor onze wax en slijp clinic!
Tijdens deze ca. 3 uur durende clinic komt er een stukje basis theorie en veilig werken bij onderhoud aan bod en leer je meer over de bouwwijze en opbouw van ski- en snowboard materialen. Daarnaast leer je natuurlijk stap voor stap de praktische kant van het onderhoud!
Gedurende de winterperiode zullen er diverse data beschikbaar komen om je aan te melden voor de wax en slijp clinic. Deze data worden hier kenbaar gemaakt.
Tijdens de wax en slijp clinic krijgen deelnemers 25% korting op de aanschaf van een wax en slijp set.
PRIJS
€ 25,-
AANMELDEN
Receptie Brouwersdam via +31 (0)111 671480 keuzenummer 1 of stuur een mail naar Dit e-mailadres wordt beveiligd tegen spambots. JavaScript dient ingeschakeld te zijn om het te bekijken.
WINTER READY BOOTCAMPS
Een goede voorbereiding is het halve werk; doe mee aan onze winter ready bootcamps en ga helemaal fit op wintersport!
Tijdens dit uitdagende uurtje sporten werken we met diverse sport/ski attributen en behandelen we de spiergroepen die het meeste gebruikt worden bij het skiën of snowboarden. Daarnaast wordt er ook aandacht besteed aan de juiste ski en snowboard houding!
Vanaf 20 oktober elke woensdag van 19:00 – 20:00 uur en elke zaterdag van 10:30 – 11:30 uur.
PRIJS
€ 10,- per les.
AANMELDEN
Receptie Brouwersdam via +31 (0)111 671480 keuzenummer 1 of stuur een mail naar Dit e-mailadres wordt beveiligd tegen spambots. JavaScript dient ingeschakeld te zijn om het te bekijken.