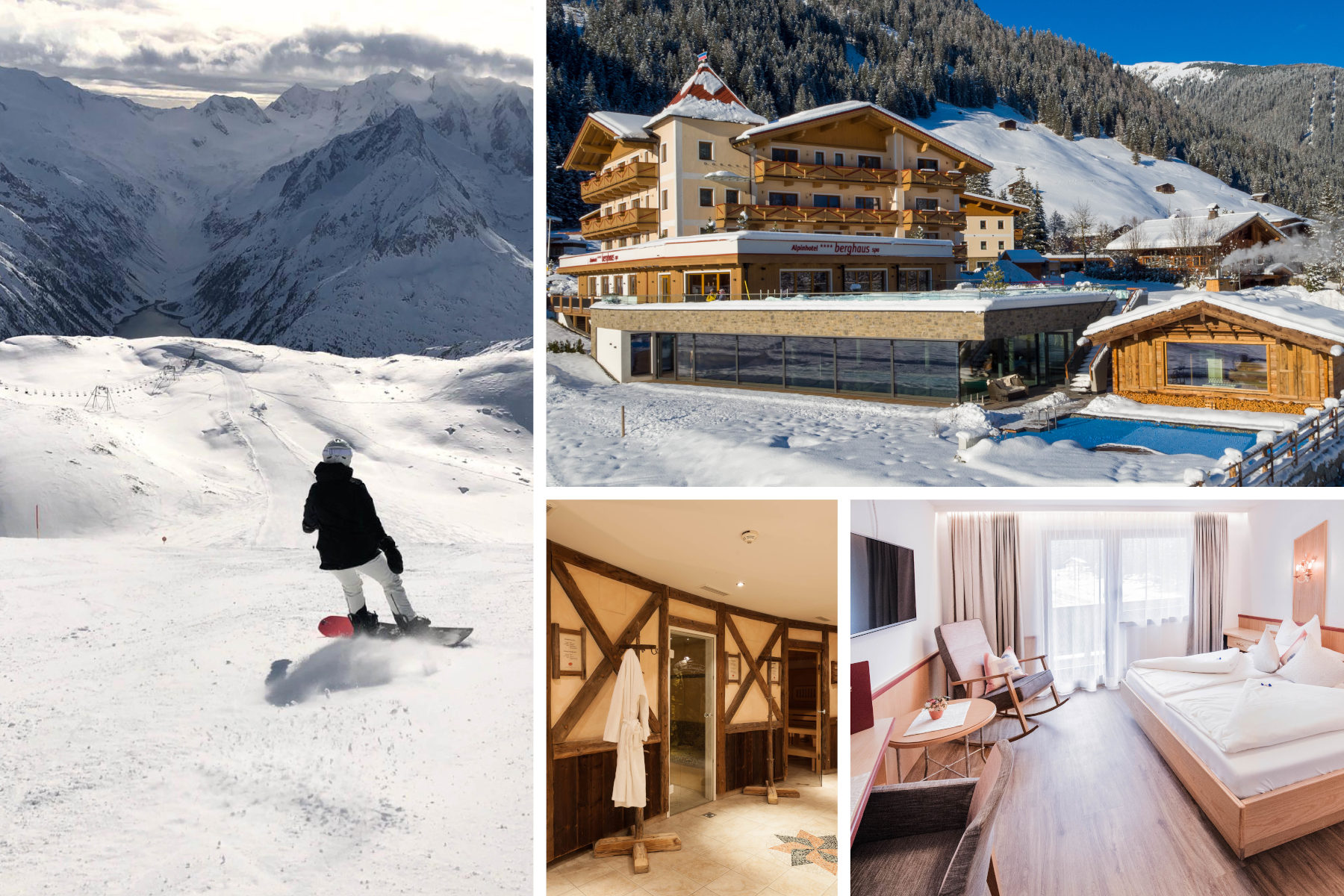 SNOW Reis
December 2022 was het zo ver; de allereerste Brouwersdam SNOW Reis naar Hintertux is een feit geworden. Een leuk gezelschap van 22 personen is samen afgereisd naar Oostenrijk, waar zij 4 dagen hebben genoten van alle onderdelen van deze wintersport. Zo was er begeleiding op de piste, kon er materiaal getest worden en werd het actieve deel van de dag samen afgesloten in de après-ski. Vervolgens stond er na een bezoek aan de wellness een heerlijk 4-gangen diner klaar en werden er gezamenlijk nog gezellige spelletjes gespeeld. Kortom: het was een groot succes!
Tweede editie 2023
De tweede SNOW Reis staat open voor ieder die houdt van skiën, snowboarden en alle leuke activiteiten die bij een wintersportreis horen. Jij krijgt de kans om de nieuwste en beste uitrusting te testen, terwijl onze gecertificeerde TEAMleden tips geven en jou begeleiden waar nodig.
Na een dag op de piste komen we samen om te après-skiën. De avond wordt voortgezet in de luxe wellness van ons prachtige hotel of blijf nog even socializen na het 4-gangendiner.
Of je nu een doorgewinterde pro bent of een beginner die wil leren, de tweede editie belooft een geweldige ervaring te worden voor iedereen.
DATUM
29 november t/m 4 december 2023
Brouwersdam nodigt jou uit voor een onvergetelijk winteravontuur! Ga jij mee op reis? Mail ons via Dit e-mailadres wordt beveiligd tegen spambots. JavaScript dient ingeschakeld te zijn om het te bekijken. voor meer informatie of om zeker te zijn van een plek.