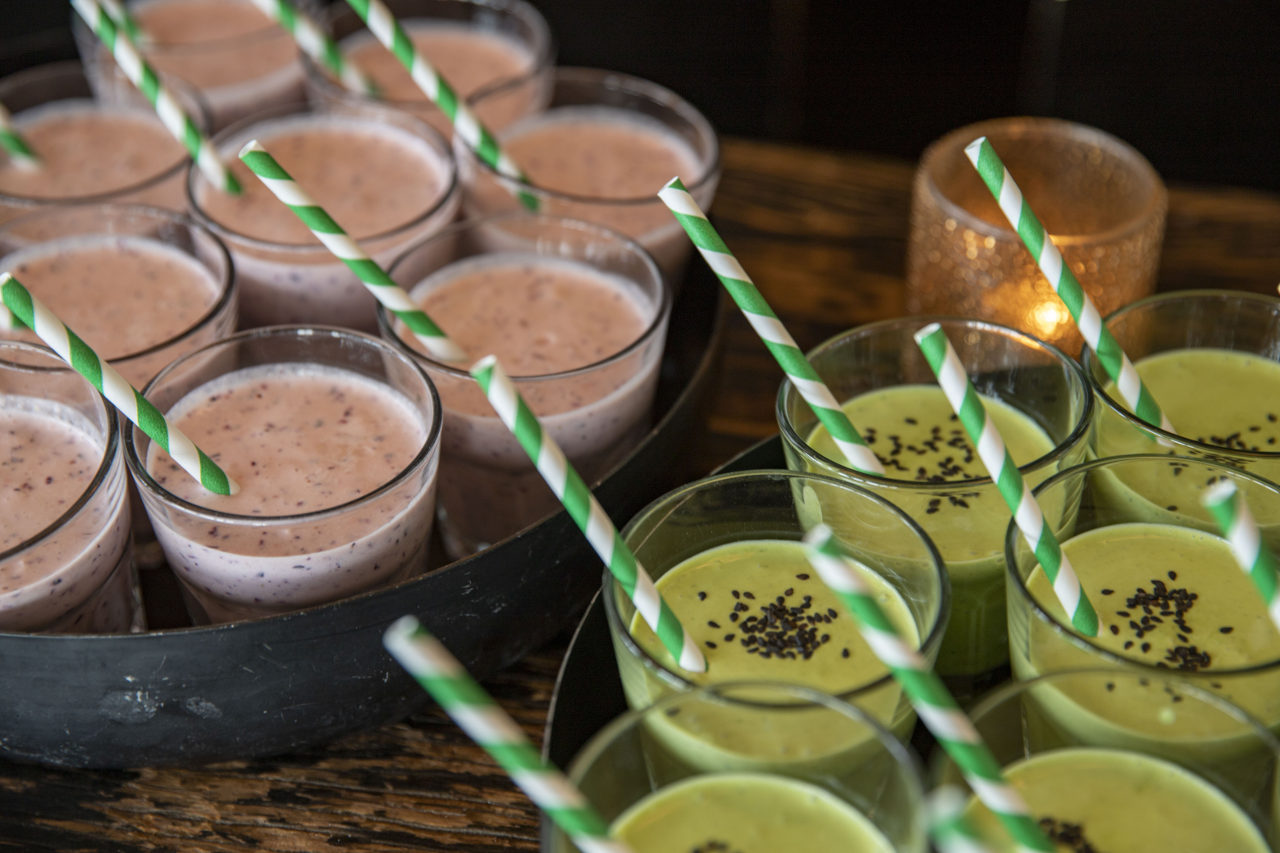 BREAK
Een kleine break tijdens de vergadering kan een flinke opkikker geven.
BREAK 1 € 2,50 p.p.
Fruitspies, proteïne snack en een candybar
BREAK 2 € 4,- p.p.
Huisgemaakte smoothie
BREAK 3 € 3,25 p.p.
Muffin van chocolade, zeezout en karamel of rood fruit
BREAK 4 € 4,- p.p.
Dudok appeltaart met of zonder slagroom
Te boeken vanaf 12 personen. Uiteraard kunnen wij de breaks aanpassen bij eventuele diëten, allergieën of vegetarische wensen.
Voor meer informatie of het boeken van een arrangement graag contact opnemen via +31 (0)111 671480 keuzenummer 2 of Dit e-mailadres wordt beveiligd tegen spambots. JavaScript dient ingeschakeld te zijn om het te bekijken.