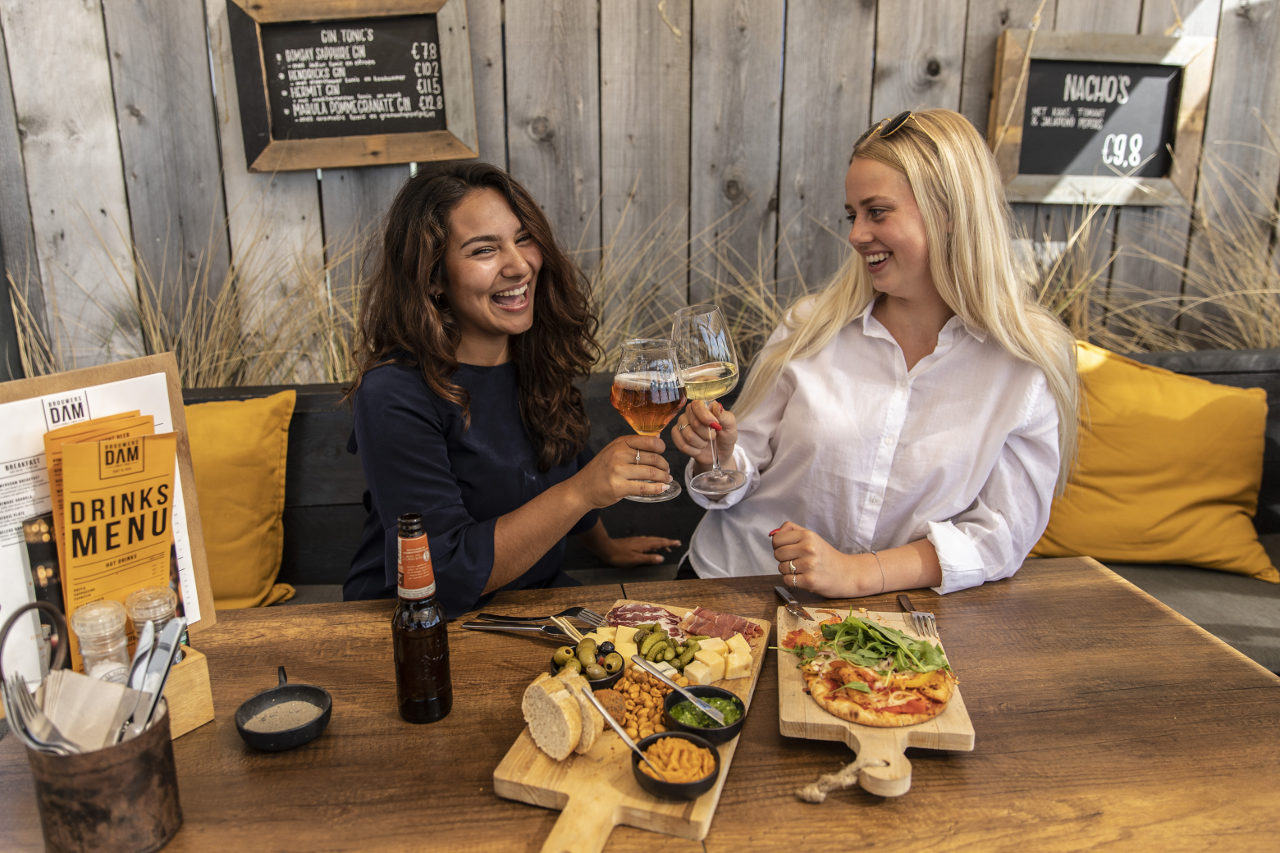 Restaurant Eat & See
Bij restaurant Eat & See geniet je van heerlijk eten én een prachtig uitzicht over het Grevelingenmeer. Hier kun je terecht voor een ontbijt, lunch, diner, hapje en drankje. Op de uitgebreide menu- en drankenkaart is er voor ieder wat wils!
Eat & See is ook de ultieme locatie voor een BBQ, buffet, kinderfeestje, bedrijsuitje, borrel, bruiloft of enig ander uitje! Kijk hiervoor eens onder het kopje "Group Arrangements" of onder het menupunt "And More".
Restaurant Eat & See is compleet verbouwd in de winter van 2016/2017. De nieuwbouw is voorzien van hout en valt op door de enorme raampartijen. De sfeer binnen is een goede combinatie van natuurlijk, industrieel en klassiek; de mooie betonlookvloer, boomstamtafels, chesterfields en het bijzondere okergele kleurgebruik zijn helemaal van deze tijd.